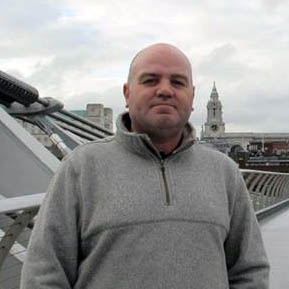 Dean and the team have worked together for many years.  They have different and complementary skillsets which mean that we can offer a comprehensive commercial management service – no matter what your requirements are.
We specialise in providing contract advice, legal advice, dispute avoidance and dispute resolution services to all sectors of the construction industry. We advise and work with a range of clients (subcontractors, main contractors, end users, developers) on all matters relating to dispute and commercial management.
Friendly, approachable and known by clients for calling a spade a spade, we will take the time to listen and understand your requirements and give you clear, simple advice without using jargon or over-complicating matters.
"Not only has Sayers Commercial regularly provided us with valued expert commercial assistance, they have  also successfully negotiated on our behalf in a number of disputes, obtaining payments we thought we would never see." Mark Clements, Managing Director 345 Interiors Ltd.
Who we are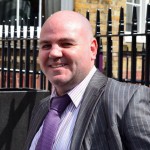 Dean Sayers
Dean commenced his career as a Trainee Quantity Surveyor with Mowlem, after which he joined Wates as a Quantity Surveyor. During this period he was involved with several  high value new build and refurbishment projects. He was subsequently engaged by a number of subcontractors in the new build sector, before commencing work as a Commercial Manager in the fast track fit-out sector.
Over time he became more heavily involved in the management of disputes on behalf of both main contractors and subcontractors, which culminated in the founding of Sayers Commercial Limited.  He is a member of the Chartered Institute of Arbitrators, a member of the Adjudication Society and a member of the Society of Construction Law. Keen to keep developing his knowledge and skills, he continues to work towards obtaining a MSc in Construction Law & Dispute Resolution.
Extremely capable and innovative, Dean has extensive  experience of the commercial and legal aspects of the construction industry.
He is proficient in all matters from the most basic aspects of quantity surveying and commercial management through to solving the most complex commercial disputes; something which his track record in the industry supports.
Dean plays cricket in his spare time and likes watching football when he can. A real animal lover, he also enjoys travelling the world (often with his beloved Barmy Army) and states his favourite country ever visited is New Zealand.
Dean's approach to delivering the best possible service to you:

"Sayers Commercial provides a very personal service with a high degree of professionalism. We have  extensive knowledge of the industry, and utilise this to achieve the best result for you. We will explore your requirements and be open, frank and honest with you prior to engagement. We will  always keep you  fully up to date on progress during the period of our appointment and we guarantee to achieve the best outcome possible in all claims situations.

We don't  carry the large overhead of some of the larger  claims consultancy firms within the industry and  as a result, we  can provide our  services to you at very competitive rates.  Please get in touch, we look forward to discussing how we can help."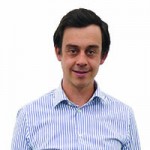 Matt Coates
Matt has worked as a Quantity Surveyor for the last 15 years completing a part time degree in Quantity Surveying whilst gaining work experience in a private Quantity Surveying practice, a major residential developer and, for the last 10 years, in fast track commercial fit-out.
With proficiency in both pre-contract cost planning and post-contract quantity surveying duties including cost reporting, management of variation accounts, valuation and final account negotiations Matt has an understanding of all commercial aspects of a project from inception to completion.
His appreciation of most forms of contract and procurement strategies, knowledge of  current market rates as well as being fully aware of the programme and quality deliverables that make for a successful project enables Matt to advise on all commercial aspects of a project.
Since leaving University in 2006, having achieved a 2:1 in 'Business & Economics', Andrew's career has blossomed in the Fit Out and Construction industries since then. Having started his profession as Estimator, he swiftly progressed to Senior Estimator and PreConstruction Manager over a period of 4 years. The experience of providing cost-plans, budgets and complete tender packages of up to £20m with some of London's leading contractors has also been supplemented by his direct involvement in the technical and written documents that support the strategy, management, programme and the overall holistic approach to the bid. He endeavours to add value to every stage of the PreConstruction process and consider all angles whether they be commercial or technical.
A well respected individual within the industry, Andrew is often described by peers as:
Diligent
Hard working
Analytical
Passionate
Concise
Persistent
Professional
Thorough
Away from work, Andrew's passions include participating in a number of sports, learning foreign languages and… working!  He is also part of the development team behind www.intra-build.com and commits a large amount of his free time to the management and progression of this construction based software package.